Blindskills, Inc - Publisher of DIALOGUE Magazine
How to Subscribe | About Blindskills | Home
About DIALOGUE Magazine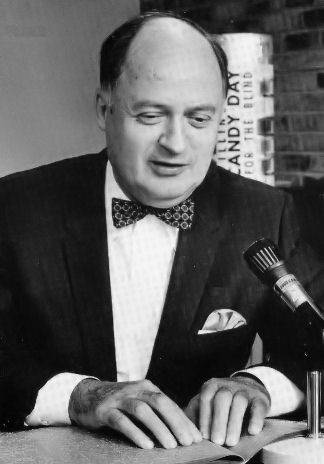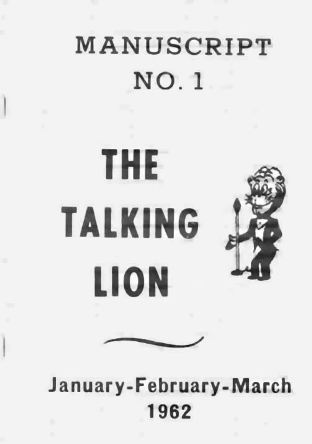 Don O. Nold, a 30-year-old businessman in the Chicago suburb of Berwyn, lost his eyesight suddenly and unexpectedly in 1942. He struggled for years to adapt to blindness, knowing nothing about any helpful resources--not even cane travel or Talking Books. The owner of a small printing business, Don's long-time interest in journalism led to him becoming an occasional local newspaper columnist. Based on his own experiences, he devised an idea for a recorded magazine by and for blind people to ease this difficult path for others. The idea that people with visual impairments might tell their own stories and support each other, instead of having their experiences framed by sighted "experts," was a revolutionary one at the time.
Don, an active Lion, was able, after long effort, to raise start-up funding for his new magazine from Lions' Clubs throughout Illinois. The first issue of the new quarterly, then called THE TALKING LION, appeared in the winter of 1962. The magazine's office was in the back room of Litho Copy Service, Don's printing business, and consisted of four desks with a few typewriters. Litho Copy then printed a handful of copies of each new issue to serve as a typewritten "script" for American Printing House for the Blind, where professional narrators read the recorded version and the large vinyl Talking Book records were produced for distribution.
The name was changed a few years later to DIALOGUE WITH THE BLIND, and then finally, DIALOGUE. The operation moved from Don's office to a bungalow a few blocks away and finally to an office building on Oak Park Avenue, one of Berwyn's main commercial streets. The formats also changed over the years, expanding at various times to include braille, large print, diskette, e-mail, and several forms of recorded media.
DIALOGUE also developed its own in-house studio and recruited an extensive group of professional-quality volunteer readers to narrate the magazine. Illinois Lions continued to be among DIALOGUE's most faithful supporters. During the 70s and 80s, DIALOGUE also enjoyed tremendous help from nationally prominent Chicagoans, including the late newspaper advice columnist Ann Landers and inspirational businessman and self-help author W. Clement Stone.
In 1990, DIALOGUE became the property of Blindskills, Inc., a non-profit organization in Salem, Oregon, headed by Carol McCarl, a long-time friend of DIALOGUE. Carol had written frequently for DIALOGUE over the years and was also publishing her own magazine for visually impaired children, LIFEPRINTS, at the time. The two magazines eventually combined under DIALOGUE's masthead. After retiring to Sun City, Arizona, Don Nold died in 1993.
DIALOGUE today is still a news magazine edited by and for individuals who are experiencing vision loss or are blind and their friends and families. It reviews low vision aids and devices, provides tips and techniques for coping with vision loss, reports personal experiences of people living successfully with vision impairment at home, in school, on the job and in the community, interviews professionals working in the field of blindness and low vision, and is designed to inform, instruct and entertain in the discussion of blindness issues. DIALOGUE publishes articles, personal essays, interviews, news and resources on all aspects of coping with a vision impairment.
Beginning with DIALOGUE's 50th anniversary in the Spring of 2012, the magazine celebrated by featuring its own history in more detail.
DIALOGUE is currently published in large print, braille, digital cartridge, digital download, and e-mail and is available by subscription, by requesting a free sample, or at many public libraries.
DIALOGUE always welcomes fresh voices. If you would like to write for DIALOGUE, please visit the writer's guidelines and review some sample articles from the magazine.